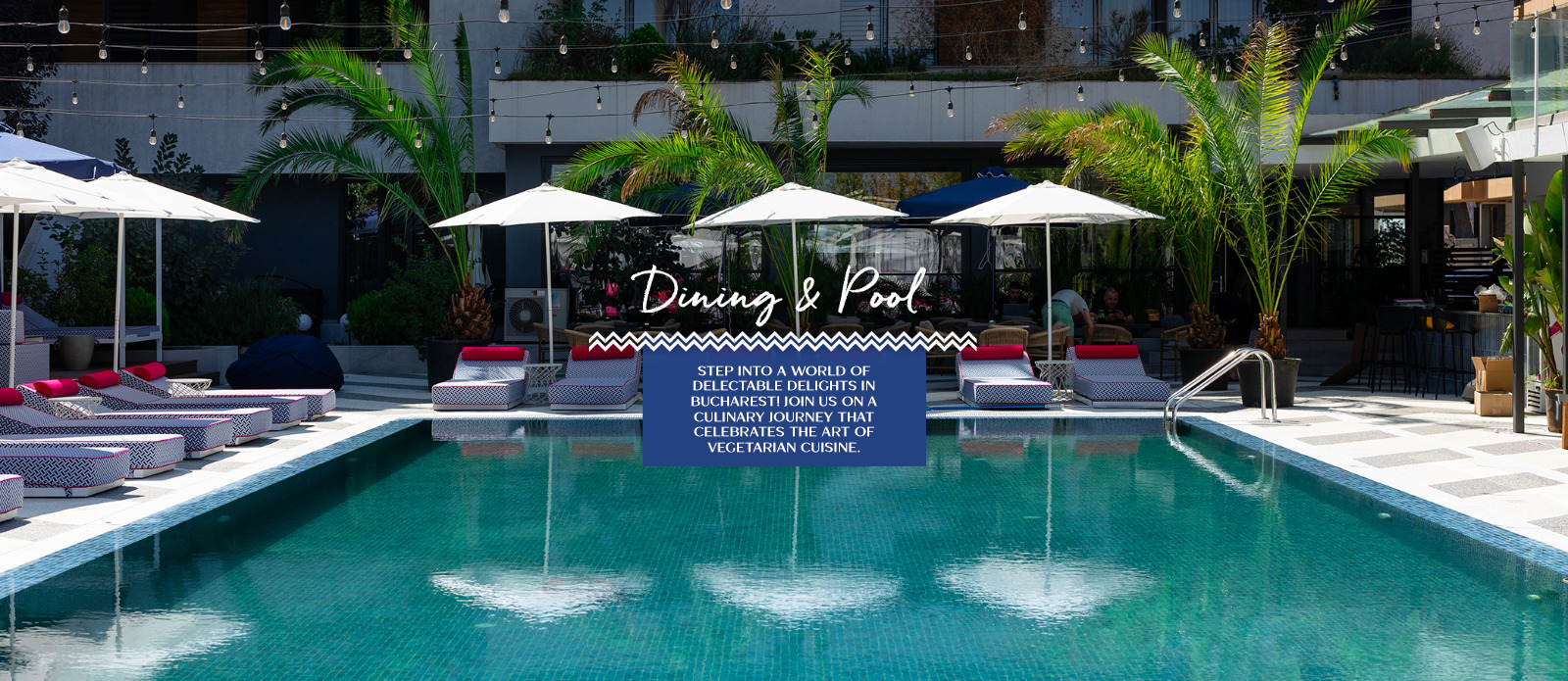 Indulgence For 5 Senses
DINE IN VEGETARIANIAN STYLE
"A place according to your taste"
The AGAVE story is being written in a place that has become like a second home for us.
Where will those who resonate with a healthy lifestyle feel good from the first moment?
In a unique setting that satisfies the need for nature and disconnection from the daily rhythm.
The elaborate design of the interior restaurant is completed by the terrace with the swimming pool in shades
Mediterranean.
The lounge with comfortable chaise longues transforms in the warm season into an aquatic refuge
contemporary.
Whether you are looking for a healthy diet, a natural tan or a swimming session to
keeps you in shape, the AGAVE experience will be a complete one.

"AGAVE - Vegetarian & Versatile"
Well-being starts with a family meal, with the same attention to healthy food and quality
the ingredients. We embrace a food approach with ethical principles that allows a RESET to
unhealthy eating habits.
More than 50 ovo-lacto-vegetarian dishes make up a menu in balance and in connection with
the nature.
The varied recipes ensure a gastronomic journey around the world - spaghetti like in Sicily,
seasonal international salads, Asian-style rice, zucchini chips with Greek tzatziki, beans
classic Romanian batuta, quiche from French cuisine, falafel from the Middle East, guacamole
with sweet potato chips like in Mexico, and the list goes on.
Reconnection with nature, the variety of the menu, the meal served in peace, all contribute
generosity to a special culinary concept. Vegetarian and versatile, this one could not have worn
other name than AGAVE.
From the various species of this plant, the famous tequila is made, as well as agave syrup, a
vegan nectar used more and more often as a natural sweetener.
Starting from what inspires us, we have become creators of delicious moments to enjoy
the Mediterranean atmosphere of the restaurant or by the pool.
We invite you here, now, to a portion of relaxation, doubled by the exigency of wellness to the superlative.

"In the most natural way" (or "Out of respect for you")
At AGAVE Restaurant & Pool we have made sure that we treat water in a natural and ecological way. I have
chose salt sanitization as a sustainable method to offer you a clean and clear pool, without odor
of chlorine. By monitoring and maintaining the salinity with professionalism, we offer you a swimming environment
pleasant, gentle on the eyes and skin.
Also, in the AGAVE kitchen, the recipes on the menu are not prepared using iodized salt or
sodium monoglutamate